In Leica Infinity, the question is often asked which pin color represents which service on the Internet Download map in the GNSS processing's Download option: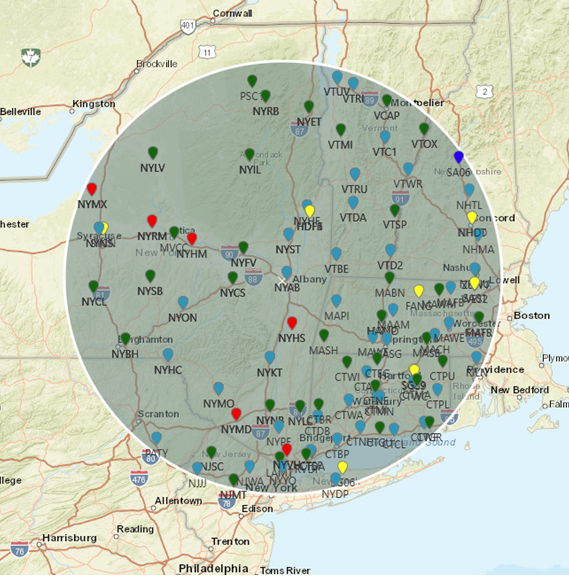 Clearly there are many markings and the map can get quite busy. Each of the coloured pins represents a reference station from which data may be available for download. The chart below provides a bit of a legend to interpret the pin colors as to which service they represent.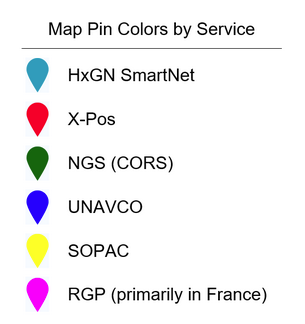 It is important to note that many of the reference stations are in several of the service categories. This is not apparent on the map display since only the color of the pin that ends on the top is visible. To determine this the user must look at the tabular display below the map.
The reference station in the illustration above (Riverhead - NYRH) is in HxGN Smart (US), NGS (CORS) and the NY Network. Notice in the provider column this is listed as SmartNet US, NGS and X-pos. The SmartNet pin is on top in this instance.
Even though these are all based on the same reference station, be careful to download the proper one for your application. The position that is transmitted in the RINEX file may differ due to the potential for the each service to be under a different adjustment epoch.
As always, the best practice is for the user to check the position of the downloaded data with the proper data sheet for the respective service.