The Localisation Tool allows Infinty users to download tutorials and training materials,  predefined coordinate systems and geoids, stylesheets, and sample data.  
It can be accessed  via the Help & Support Menu:  click on the Localise your Infinity button to access the module.  
However, at times you may get the message:  This feature is only available with the latest versions of Infinity.  Please update your software.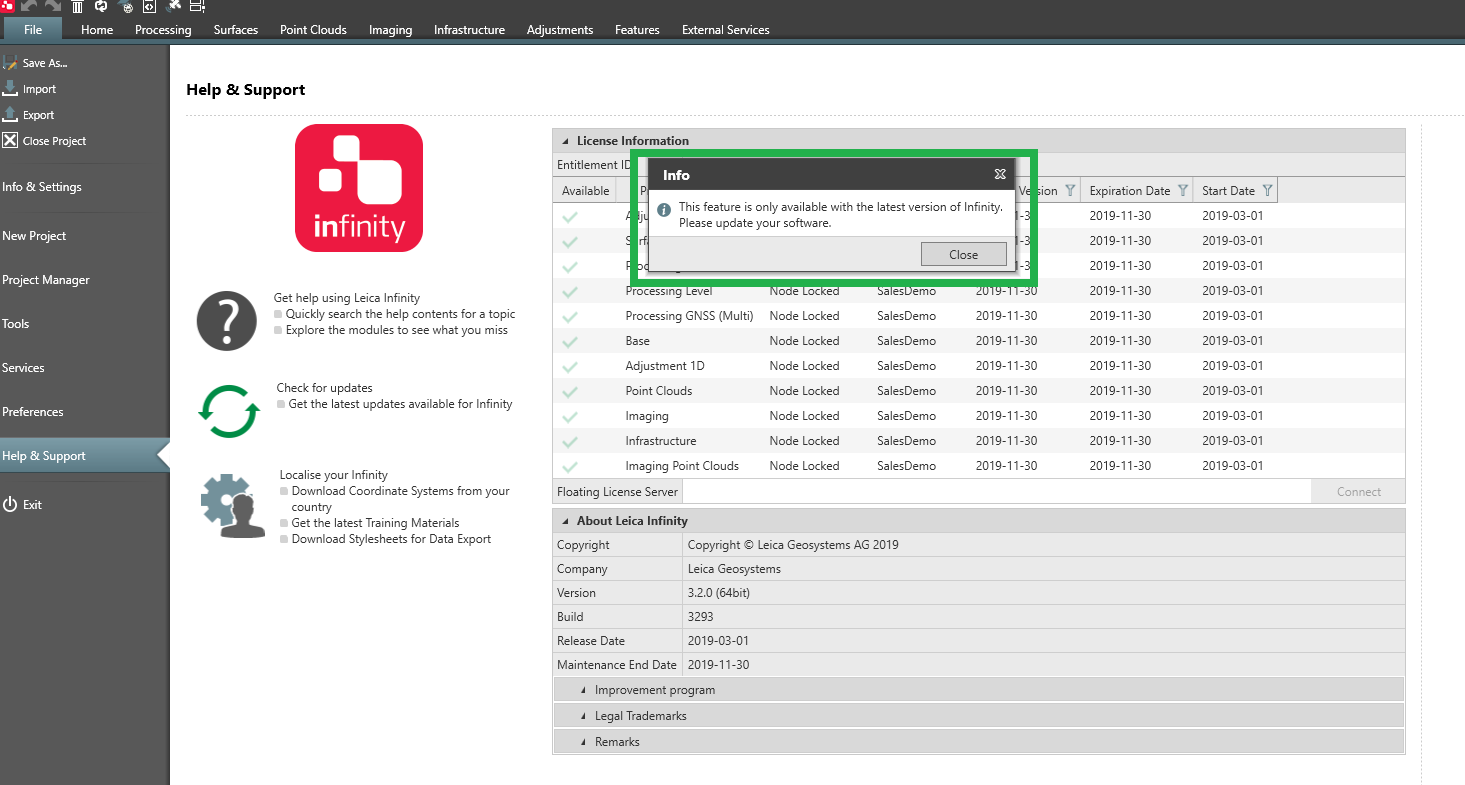 This happens because there currently an UPDATED version of Infinity and/or you are NOT on the latest release version.  
The access of the Localisation Tool can only happen when Infinity is the latest.  If your EID is current you can download/install and activate the latest version from MyWorld.  For EID renewal, please contact our sale teams and they will gladly assist you.